My friend Amy said during bad weather, her grandmother would always use the phrase, "someone is getting it somewhere."  June seems like the month when we are all getting it everywhere.  Meteorologist Paul Huttner at MPR referred to the past 10 days as a June-soon, not referring to it being an early June but rather a wet June, like a monsoon.  We have not experienced the June-soon nearly as severely as our farmer friends in the Northfield/Cannon Falls region.  They have had over 10 inches of rain since Thursday with floods wiping out entire fields of some beginning vegetable farmers that we know.  Getting started farming is hard enough, even with perfect weather conditions.
As we braced for Sunday's storm which put us in our utility basement as the tornado sirens went off in town, we had the foresight or the worse case scenario lens to take pictures of the fields prior to the storm.  After some serious planting and weeding over the weekend, the fields were looking pretty good.  Below is a photo of our brassica field after a fresh cultivation with our Farmall Super C.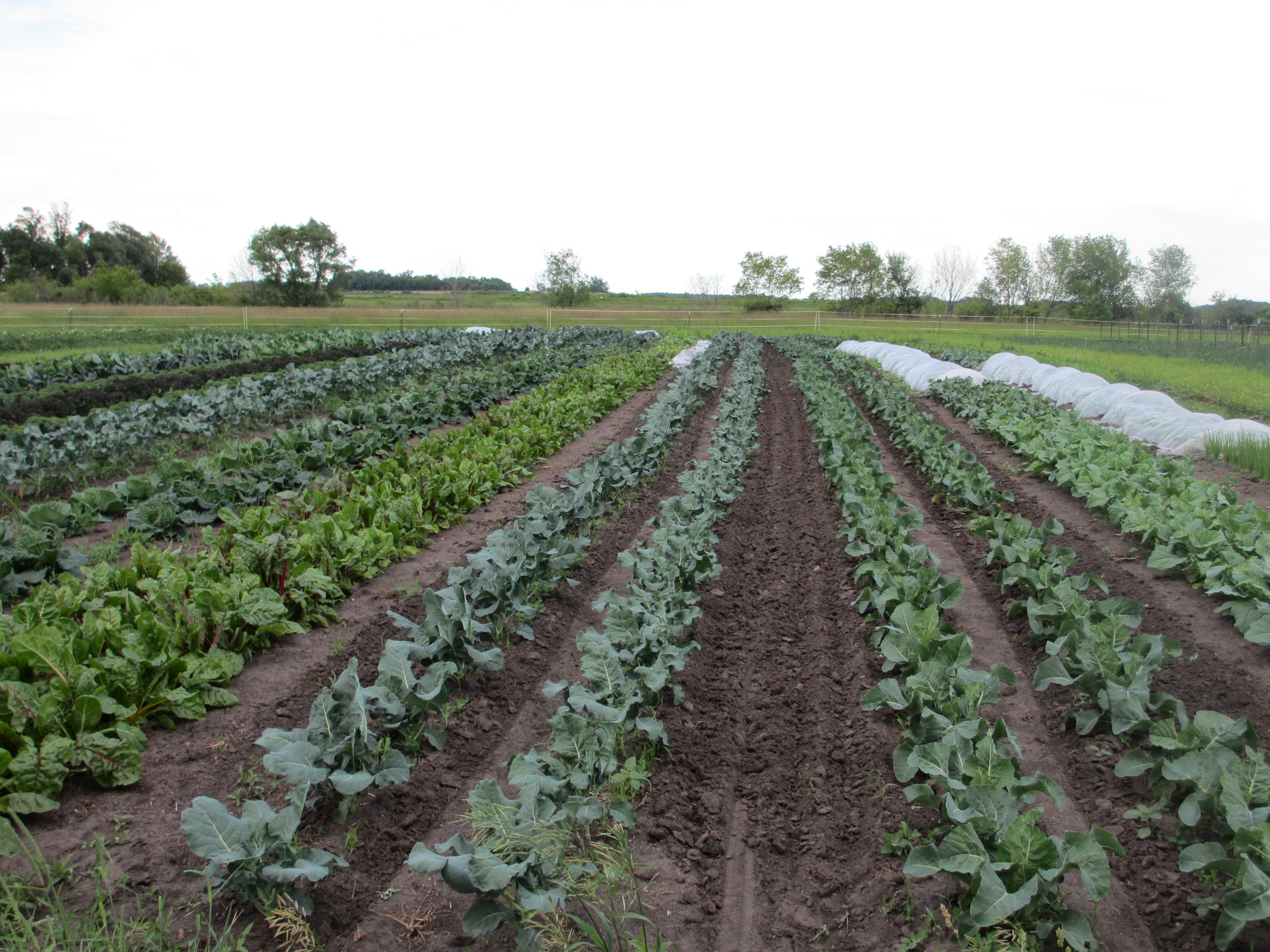 Sunday night brought us a lot of rain (2.75"), but nothing too severe.  Monday night brought another 1.00" of rain and we are bracing for more this evening.  The fields are doing their best to take in all of this water and for the most part they are.  We have a little standing water in our potato field which is always a concern.
Hopefully we will get some warm and dry days later this week.  If we do, the plants and the weeds will surely respond.
Our second week of deliveries is underway.  We are pleased about the produce that we have been able to harvest thus far this season.