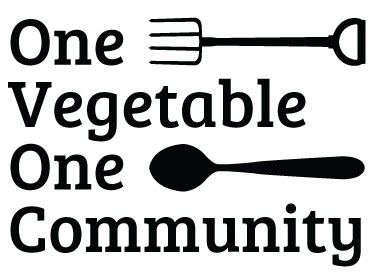 The 2017 Vegetable of the Year is CARROTS!
What is One Vegetable One Community?
Grown out of the Statewide Health Improvement Program (SHIP) and inspired by the Duluth Community Garden Program's initiative, One Vegetable, One Community (OVOC) brings our community together around food, healthy eating and healthy communities. The idea is to inspire and rally the community around growing and preparing a single vegetable. Through One Vegetable, One Community, we hope that people can grow together, cook together, eat together and learn together, and at the same time build a stronger local food system, increase access to healthy foods, and nurture a healthy community. Follow OVOC on Facebook
How can you get involved?
Plant a garden Share recipes, dig out old recipes, create new ones, share cooking tips, take a class on canning, throw a recipe party, read up on the history of the vegetable of the year, attend an OVOC community education event, try a new dish at a local restaurant, have a vegetable tasting event, take part in One Vegetable, One Community events. We hope to see the vegetable of the year all around the community – in hospital cafeterias, in day cares, in schools, in restaurants, in garden plots, in pots on a front step, at potlucks, and at events throughout the year.
For more information, contact Pam Bagley, Meeker County SHIP Grant Coordinator, at Meeker County Public Health: 320.693.5370, pam.bagley@co.meeker.mn.us.